Policy Matters staff – April 2012

Front row, left to right: Kalitha Williams, Tracy Moavero. Second row: Pam Rosado, Amy Hanauer, Amanda Woodrum. Third Row: Hannah Halbert, David Rothstein, Shanelle Smith, Wendy Patton. Back row: Tim Krueger, Zach Schiller, Piet van Lier. Not pictured: Sybille Schomerus. Archived staff photos.
If you would like to have a Policy Matters staffer speak at your event, please fill out our speaker request form.
---
Policy liaison Hannah Halbert is the face of Policy Matters to state lawmakers and others in Columbus as well as our lead workforce researcher. Hannah comes to Policy Matters from the Equal Justice Foundation and the Legal Aid Society of Columbus – in both places she represented low-income consumers who had been victimized by predatory lenders of different types. Hannah has worked for Kentuckians for the Commonwealth and clerked for the Appalachian Citizens Law Center, as well as interning for various judges, courts and legislators in Minnesota and Kentucky. Hannah has both a master's in nonprofit management and a law degree from Hamline University. Her undergraduate degree is from Transylvania University.
Contact Hannah in our Columbus office.
---
Amy Hanauer is the founding executive director of Policy Matters Ohio. She has a master's of Public Administration from the University of Wisconsin-Madison and a B.A. from Cornell University. Before starting Policy Matters in 2000, Amy did research and policy work in Wisconsin, Colorado and Washington D.C. In addition to running Policy Matters, Amy does research on work, wages, tax policy, energy policy and other issues. Amy is on the board of directors and the executive committee of the national think tank Dēmos, the steering committee for Stand Up for Good Jobs and Strong Communities, and the advisory committee to the national Economic Analysis and Research Network (EARN). In 2009 she was part of a panel discussion with Vice President Joe Biden on the future of manufacturing. Read her piece on Ohio in a 2011 edition of The Nation magazine or this profile about her that ran in the Plain Dealer.
Click play to watch Amy discuss the Policy Matters mission: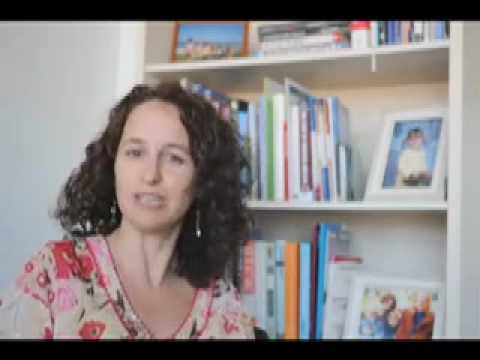 Contact Amy.
---
Wendy Patton is the senior project director for the State Fiscal Project. She has a B.A. from Kent State University and a master's degree from the University of California at Berkeley, where she studied regional economics. Wendy has worked for AFSCME International, the Ohio Department of Development, the Columbus Urban Growth Corporation and the Ohio Employee Ownership Center. At Policy Matters, Wendy works on budget and tax issues as part of the State Fiscal Analysis Initiative.
Contact Wendy in our Columbus office.
---
Pam Rosado is our outreach coordinator, organizing conferences, spearheading our presentation schedule and representing us in coalitions in greater Cleveland such as Jobs with Justice, Senior Voice and The Greater Cleveland Voter Coalition. Pam brings powerful experience fighting for workers' rights and economic justice as political director and secretary-treasurer of SEIU Local 47, which represented public and private sector workers in Ohio. Pam currently serves on the board of directors of Greater Cleveland Community Shares, was appointed by Governor Strickland to the Senior Civic Engagement Council, and leads Policy Matters' work with the national think tank Demos in helping Ohioans understand the role that government and the economy play in our lives.
Click play to watch Pam talk about her job: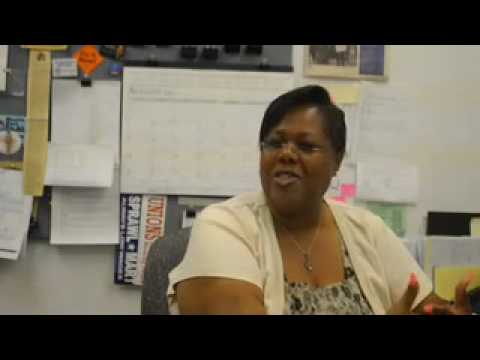 Contact Pam.
---
David Rothstein is project director for Ohio's asset building coalition Creating Assets, Savings and Hope (CASH). He researches tax, wage, and consumer policy, including the Earned Income Tax Credit, housing and foreclosure issues, and consumer protection. David is also a research fellow for the New America Foundation and serves on the board of managers of the National Community Tax Coalition. He co-chairs NCTC's policy working group and serves on the advisory committee for CFED. Policy Matters is the state partner for CFED and the Assets and Opportunity Scorecard.
David is a past winner of the Greater Community Shares Distinguished Activist Award and has testified before the Ohio General Assembly, Attorney General, and U.S. House of Representatives. He has a B.A. from John Carroll University in Cleveland and a master's in political science from Kent State University.
Click play to watch David talk about Policy Matters: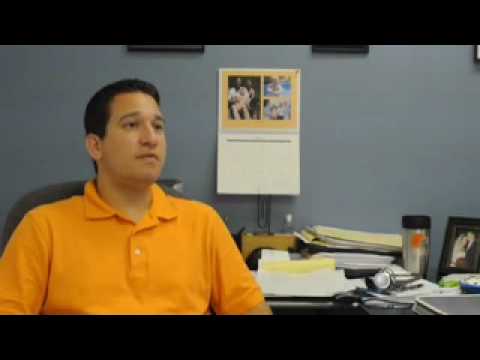 Contact David.
---
Zach Schiller is our research director. Prior to coming to Policy Matters in 2001, Zach had more than two decades of experience researching and writing about the Ohio economy as a business reporter for The Plain Dealer and Business Week. His education includes a master's degree in journalism from Columbia University and a bachelor's degree from the University of Michigan. For Policy Matters, Zach has written about foreclosures, economic development, job growth, unemployment insurance, tax policy and other issues. He is a member of the board of managers of the Ohio Poverty Law Center.
Click play to watch Zach talk about taxes: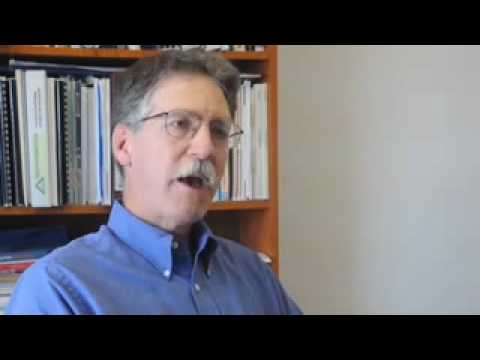 Contact Zach.
---
Sybille Schomerus is the office manager. She has a master's degree from the University of Freiburg, Germany, where she studied law and worked as an attorney in labor law and family law until 2008 when she moved to Cleveland. Sybille is also president of the International Women's Group of Cleveland.
Contact Sybille.
---
Shanelle L. Smith is the local director of Emerald Cities Cleveland. Shanelle is currently managing innovative partnership between Cuyahoga County Council and others are partnering with EC Cleveland to develop a finance program to support energy upgrades in the building stock of 53 cities and municipalities within the county. 
In October 2011, she was named "One to Watch" by the Ohio Environmental Council for her work as a "consensus-builder, bringing environmental, labor, and business leaders together with the African-American community." Shanelle has a B.A. in Political Science from Kent State University and a M.A. from the University of Toledo. Click play to watch Shanelle's story about what this work means to her.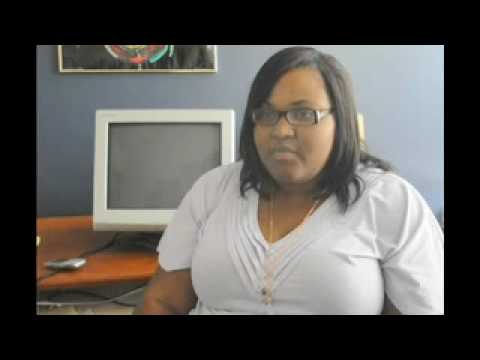 Contact Shanelle.
---
Piet van Lier is communications director at Policy Matters Ohio. He has a master's degree in journalism from the University of Missouri at Columbia and a bachelor's in journalism and political science from Marquette University. Piet worked as a freelance journalist and human rights activist through the 1990s. He spent seven years covering education for Catalyst magazine before joining Policy Matters in 2007 as a senior researcher. As our education researcher, he has studied charter schools and vouchers, teacher training, school improvement, and job training for the green economy, among other issues. Piet serves on the board of directors of Neighborhood Housing Services of Greater Cleveland.
Contact Piet.
---
Policy liaison Kalitha Williams is charged with engaging policymakers in efforts to spark new asset-building initiatives in Ohio. Kalitha began her career as a fellow at the Ohio Legislative Service Commission and has a strong background in advocacy, policy and leadership from her previous positions with the Ohio House of Representatives, the Columbus Urban League, and the Ohio Domestic Violence Network. She is a partner of The CHANGE Agency a nonprofit, nonpartisan organization charged with increasing the civic and political participation of young black professionals in Ohio. She is an inaugural member of the Columbus Young Professionals Commission, former Political Action Committee Chair of the Ohio Conference of the NAACP, and serves as a member of the African American Advisory Committee of  the Wexner Arts Center at The Ohio State University. Kalitha has a bachelor's degree from Denison University and a master's in public administration from Central Michigan University.
Contact Kalitha in our Columbus office.
---
Amanda Woodrum is a researcher who focuses primarily on energy issues. She has written reports examining the economic impact of Ohio's advanced energy fund and clean energy standards, outlined strategies to make our transportation and manufacturing sectors more energy efficient and Ohio's communities more sustainable, all while creating good jobs and building green pathways out of poverty in the process.  Amanda also convenes the statewide network Ohioans for Transportation Choice. Before joining our staff, she clerked for the Cleveland law department and the Summit County Council, where she received a commendation for commitment to public service. Amanda has a master's in economics, a law degree from the University of Akron, and a bachelor's degree from Bowling Green State University.
Click play to watch Amanda talk about transit in Ohio.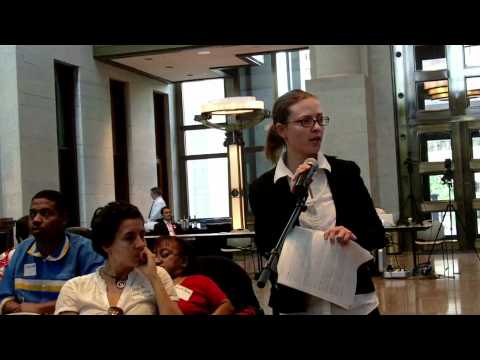 Contact Amanda.
---
Lucy Rothstein is our office dog. She assists with office karma. She attended Canine University in Bedford in the fall of 2006 with a major in basic training. Contact Lucy.
Gizmo Schomerus is a newer addition to our canine team. He specializes in begging for snacks. Gizmo is not on email.
---
Interns
Current Interns:
Cleveland Office – Jennifer DePaoli (Ohio State), Derek Dissell (Cleveland State), Phuong Q. Le (CWRU), Joey Mallin (Cleveland State University), Michelle Newman (University of Akron)
Columbus Office – Brian Williams (Ohio State)